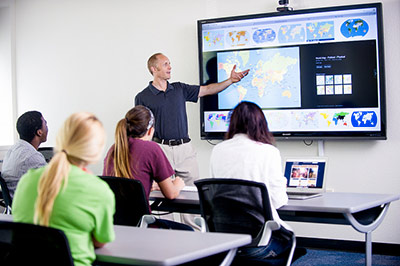 A collection of video-lessons with successful entrepreneurs ad companies' manager in the field of agribusiness. These videos will support VET students' motivation as they aim to underline the consistency between their educational pathway and the needs of the labour market.
Lesson on Team building
Thematic area
Entrepreneurship
Name of the entrepreneur
Silvia D'Alessandro
Name of the Company
San Tommaso
Economical Sector
Typical food
Country
Italy
Main Contents of the Video Lesson
The entrepreneur Silvia D'Alessandro shows the importance of teamwork and the correct human management within a company. His company export typical food from Abruzzo in various country, creating a lot of relationship with various customer. The human resource and the relationship in the job are in facts fundamental she sustain. The main goal of this lesson is to understand the importance of human resource, how individual actors, relationship among actors are fundamental for the management of a company.
Knowledge
| Description | Level |
| --- | --- |
| Know and understand actions and interactions among individuals and groups in different organized contexts. | Level 4 |
Skills
| Description | Level |
| --- | --- |
| Ability to manage relationship among actors, management of organizational systems and change processes characterized by participation. | Level 5 |
Competences
| Description | Level |
| --- | --- |
| Capacity of team working in a workplace. | Level 5 |