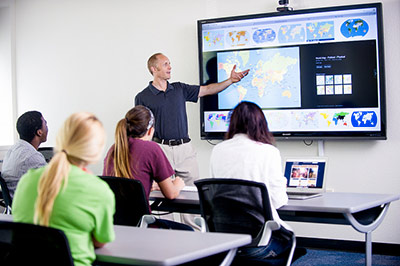 A collection of video-lessons with successful entrepreneurs ad companies' manager in the field of agribusiness. These videos will support VET students' motivation as they aim to underline the consistency between their educational pathway and the needs of the labour market.
A good campaign needs an excellent product behind
Thematic area
Marketing of agribusiness local products and of the territory
Name of the entrepreneur
José Luis Campos
Name of the Company
Casa Matachín
Economical Sector
Meat industry
Country
Spain
Main Contents of the Video Lesson
José Luis Campos explains how a medium company like Casa Matachín can do an effective campaign without a lot of money. As far as José Luis claims, having a good product to sopport the campaign is essential; because drawing the attention of people once is easy, but getting a new client is the goal.

Casa Matachín always try to use every important event to advertise their product. The last one was at a race where they made use their healthiest products; and before that, at Christmas they did a success campaign through the mass media.

This year they are not going to do any campaign; because, as José Luis says, it is time for trying new things and rethinking the corporal images. An step back can be an impulse for future actions.
Knowledge
| Description | Level |
| --- | --- |
| Processed and maintenance of meat | Level 6 |
| Marketing | Level 4 |
Skills
| Description | Level |
| --- | --- |
| A good treatment of meat | Level 7 |
| Good knowledge about their product and how they can increased their sales | Level 6 |
Competences
| Description | Level |
| --- | --- |
| National sell of meat | Level 6 |
| Creation campaigns for increasing sales | Level 5 |
| Treatment and cooked of meat | Level 7 |