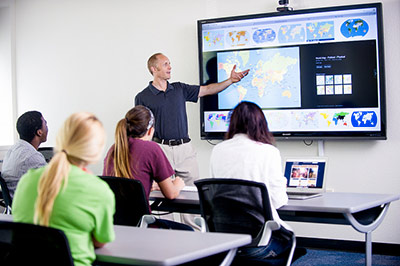 A collection of video-lessons with successful entrepreneurs ad companies' manager in the field of agribusiness. These videos will support VET students' motivation as they aim to underline the consistency between their educational pathway and the needs of the labour market.
Agri food products alterations
Thematic area
Agribusiness production
Name of the entrepreneur
Baiba Fogele, Līva Aumeistare
Name of the Company
BIOR
Economical Sector
Agribusiness
Country
Latvia
Main Contents of the Video Lesson
Vision is the first sense to evaluate food quality from its colour and appearance. Fruit such as apples, bananas, avocados contain polyphenols, antioxidants, which help our body to fight against free radicals and various illnesses. As we know, fruits become brownish after being cut. This happens because of enzymatic oxidation. Polyphenol oxidase changes the polyphenols into brown pigments. It influences the quality, as products do not look attractive.
Not everyone may become a sensory evaluator. First, it is necessary to take different tests. For example, Ishihara test diagnoses a person's colour blindness. Also, knowledge of parameters of different food products is necessary to know what chemical alterations occur to products during storage and processing. The knowledge on sensory and food chemistry acquired at the university is very useful.


Knowledge
| Description | Level |
| --- | --- |
| Knowledge of enzymatic and non-enzymatic oxidation | Level 5 |
Skills
| Description | Level |
| --- | --- |
| Recognize different types of food alteration. | Level 5 |
Competences
| Description | Level |
| --- | --- |
| Competence in sensory evaluation | Level 4 |