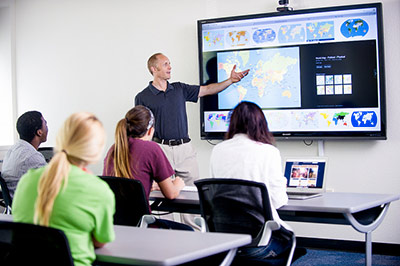 A collection of video-lessons with successful entrepreneurs ad companies' manager in the field of agribusiness. These videos will support VET students' motivation as they aim to underline the consistency between their educational pathway and the needs of the labour market.
Marketing of Spiš sausages as typical traditional meat product with characteristic taste and aroma.
Thematic area
Marketing of agribusiness local products and of the territory
Name of the entrepreneur
Marian Užák
Name of the Company
Spiš Market, s.r.o.
Economical Sector
agribusiness sector – butchery (production of meat products)
Country
Slovak Republic
Main Contents of the Video Lesson
Transition economies, such as Slovakia, in 90s went through unfavourable period of "price races", during which many agribusiness companies had to adapt their production recipes with aim to decrease production costs and selling prices. Traditional high quality products were attacked too. Honest producers had to be patient and to accept low sales levels during this period. Now, if customers are aware of good quality of traditional product, these "patient" companies start to succeed again.
If traditional typical product is protected by some legal tool, such as European "traditional guaranteed specialty", customer has guarantee, that product has good quality, it is not spoiled by various fillers, by reducing amount of meat and adding something else to this product.
Knowledge
| Description | Level |
| --- | --- |
| Take advantage of latent demand potential changing actual demand and behavior purchase trend by experiential marketing. Learn to exploit the characteristics of the territory (history, culture, tradition, special productions, environment, and landscape) in order to promotion traditional Agri-food products. | Level 3 |
Skills
| Description | Level |
| --- | --- |
| Basic cognitive and practical skills required to use relevant information in order to carry out task: to have proper dedication and knowledge, to understand company goals to be able to continue the old traditions of the old masters. | Level 3 |
Competences
| Description | Level |
| --- | --- |
| Basic cognitive and practical skills required to use relevant information in order to carry out task: to have proper dedication and knowledge, to understand company goals to be able to continue the old traditions of the old masters. | Level 3 |