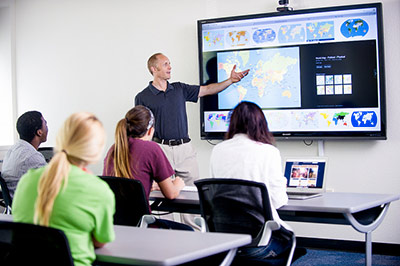 A collection of video-lessons with successful entrepreneurs ad companies' manager in the field of agribusiness. These videos will support VET students' motivation as they aim to underline the consistency between their educational pathway and the needs of the labour market.
Positioning of the product
Thematic area
Marketing of agribusiness local products and of the territory
Name of the entrepreneur
Anita Kaulēna and Normunds Skauģis
Name of the Company
..
Economical Sector
Trading and Agribusiness
Country
Latvia
Main Contents of the Video Lesson
Anita Kaulēna is speaking abot possitiong of her service: handicraft decorative items made by people with special needs. The society comprises people with special needs as well as young mothers who are grateful for this opportunity, because now they can take care of their kids and make handicraft decorative items earning some extra money for their family.
Normunds Skauģis is speaking about possitioning of Product at SIA "Lāči". Positioning of product at Lāči started more than 30 years ago. At that time product of Lāči was unique. Homemade bread was not on offer elsewhere. It is important to find diferences from competitors. For example Lāči bread was more traditional.
The Lāči and it's products image was created gradually, and Normunds Skauģis opinion is that Lāči bread is the best with very good taste qualities. Also Lāčibread is very valuable from the point of view of its nutritional value. The production process had to be rearranged in the company to achieve this aim.

Knowledge
| Description | Level |
| --- | --- |
| Know the concept of positioning of the products on the market | Level 4 |
Skills
| Description | Level |
| --- | --- |
| Skills to obtain a distinctive position (differentiation from competition) | Level 5 |
Competences
| Description | Level |
| --- | --- |
| Working on positioning of product | Level 4 |