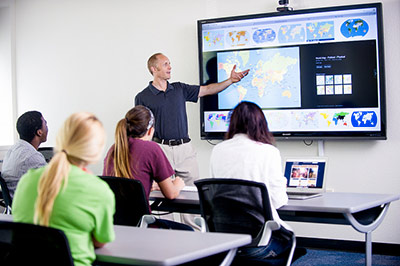 A collection of video-lessons with successful entrepreneurs ad companies' manager in the field of agribusiness. These videos will support VET students' motivation as they aim to underline the consistency between their educational pathway and the needs of the labour market.
Leadership for the change
Thematic area
Entrepreneurship
Name of the entrepreneur
Māris Šņickovskis
Name of the Company
Farm - Klīves
Economical Sector
Agribusiness
Country
Latvia
Main Contents of the Video Lesson
In process of change the most important is to discuss business issues. What will change? How will it happen? Communication is the most important. Preliminary discussions make things easier and more understandable.Changes require the time. The time is a key factor. We can see the result after a while: what should be improved, adjusted or corrected.
The most recent changes that happened in Farm - Klīves were the following. Klīves grew black currants, but their bushes started to deteriorate. Company invited scientists to inspect them and they suggested to remove the bushes. Thus, on the basis of experts' advice company decided to finish growing black currants. At present they are planting phacelia instead.
Knowledge
| Description | Level |
| --- | --- |
| Knowledge on managment of change in company | Level 4 |
Skills
| Description | Level |
| --- | --- |
| Skills to set goals and evaluate their achievement | Level 5 |
Competences
| Description | Level |
| --- | --- |
| Competence of to measure the change | Level 4 |
| Leadership of change | Level 6 |
| Problem solving | Level 5 |