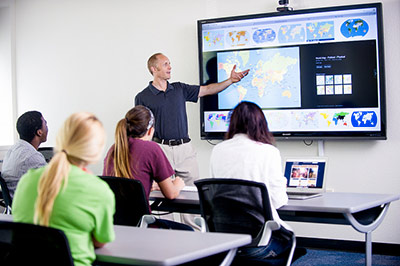 A collection of video-lessons with successful entrepreneurs ad companies' manager in the field of agribusiness. These videos will support VET students' motivation as they aim to underline the consistency between their educational pathway and the needs of the labour market.
Agri-food company
Thematic area
Management of Agribusiness companies
Name of the entrepreneur
Māris Jansons and Vita Šķiņķe
Name of the Company
Viesu Līči Ltd.
Economical Sector
Agribusiness and Rural Tourism
Country
Latvia
Main Contents of the Video Lesson
In fact, the mission of company is reflected in the name of the company "Viesu Līči". The name of the place is "Līči" in the parish of Jaunsvirlauka. Company focus on customers which have been increasingly choosing our restaurant. Actually, all Viesu Līči business is focused on attracting customers to the restaurant and to the fun outdoor playground. Therefore Viesu Līči mission is to provide services to our customers and their families.
The most important task for company now is to work with our employees to motivate them to work in a team and cooperate in a team with the aim to make our company more friendly to customers in a more relaxed atmosphere; to have a reliable and friendly team in a pleasant environment. It is a difficult task because staff members tend to be quite individualistic. Company plans to run staff training seminars to build team spirit.
Knowledge
| Description | Level |
| --- | --- |
| Understanding definition of company vision and company mission | Level 4 |
| Knowledge of the main company management models and tools. | Level 5 |
Skills
| Description | Level |
| --- | --- |
| Skills to make mission vision of company | Level 5 |
| Skills to create suitable business model for company | Level 6 |
Competences
| Description | Level |
| --- | --- |
| Working on mission and vision of company, working on managment of company | Level 5 |