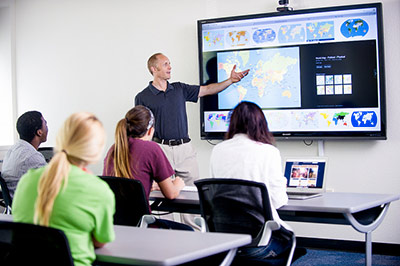 A collection of video-lessons with successful entrepreneurs ad companies' manager in the field of agribusiness. These videos will support VET students' motivation as they aim to underline the consistency between their educational pathway and the needs of the labour market.
Lesson on Communication and Motivation for Learning
Thematic area
Management of Agribusiness companies
Name of the entrepreneur
Tichomír Bucsko
Name of the Company
PD Skarabeus Agro Veľké Raškovce
Economical Sector
agribusiness sector - farm
Country
Slovak Republic
Main Contents of the Video Lesson
Mr. Bucsko offers a description of an efficient communication between workers and different segments of business consisting of 43 workers, which is hierarchical and clearly organized so everyone is aware of his or her specific task all the time. Furthermore, he highlights a need for a life-long learning and training due to new technologies and more effective practices that should be updated in order to keep up both the profitability and safety standards. The agribusiness also needs to adapt to changes reflected by changes in legislation and national priorities, whereas flexibility and training are key to also keep up employment.
Knowledge
| Description | Level |
| --- | --- |
| Basic knowledge about some of the new technologies introduced in agribusiness, organization of company, necessary trainings and challenges to the agri-business. | Level 3 |
Skills
| Description | Level |
| --- | --- |
| Ability to be flexible, willing to learn, organize production. | Level 3 |
Competences
| Description | Level |
| --- | --- |
| Competency to adjust to changes in the sectors with an emphasis on life-long learning and training. | Level 3 |