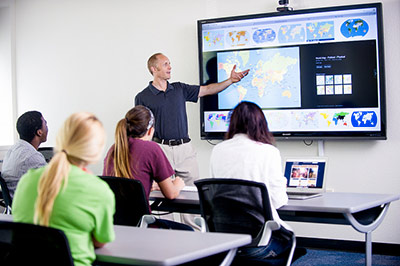 A collection of video-lessons with successful entrepreneurs ad companies' manager in the field of agribusiness. These videos will support VET students' motivation as they aim to underline the consistency between their educational pathway and the needs of the labour market.
A team is like a puzzle
Thematic area
Entrepreneurship
Name of the entrepreneur
David Moreno
Name of the Company
Inverpoint Consulting
Economical Sector
Agri-food consulting
Country
Spain
Main Contents of the Video Lesson
David Moreno is the manager of Inverpoint consulting. The business works as intermediaries in buying and selling companies operations as well as helping other companies to accelerate their businesses which concerned helping their clients to make more money and making them to improve their performance.

David shows the key aspect of a businessman: loneliness and the importance of having a good team to compete in the market. Regarding this, coaching is an incredibly useful tool to help entrepreneurs, as far as he concerned.

For David, the key of success is networking, dealing with people in a correct way and the value added. Moreover, he highlighted of differentiation in products and working like a puzzle. The entepreneur says thas running a business is like being the captain of a boat and for this reason he strongly recommend implementing the coaching method, because an entepreneur should be a a balance leader.

Knowledge
| Description | Level |
| --- | --- |
| Adapt the model business to new technologies, changes and new situations | Level 6 |
| Grow sales through marketing and communication | Level 7 |
| -Obtain financing from different institutions, clients, etc. | Level 6 |
Skills
| Description | Level |
| --- | --- |
| Advise the business about Marketing and communication | Level 7 |
| Go with the entrepreneur and help him in to create a brand | Level 7 |
| Coaching to make a company to improve their business results. | Level 6 |
Competences
| Description | Level |
| --- | --- |
| Coaching to make a company to improve their business results. | Level 6 |
| Improve the business resoult through Networking | Level 7 |