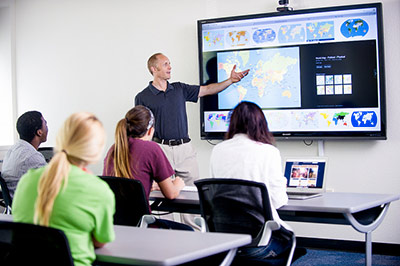 A collection of video-lessons with successful entrepreneurs ad companies' manager in the field of agribusiness. These videos will support VET students' motivation as they aim to underline the consistency between their educational pathway and the needs of the labour market.
Agri-food companies balance sheet analysis
Thematic area
Management of Agribusiness companies
Name of the entrepreneur
Pierpaolo Visione
Name of the Company
Peltuinum
Economical Sector
Saffron
Country
Italy
Main Contents of the Video Lesson

Pierpaolo Visione introduce the principle of agri-food companies balance sheet. A balance sheet is a financial statement that summarizes a company's assets, liabilities and shareholders' equity at a specific point in time. These three balance sheet segments give investors an idea as to what the company owns and owes, as well as the amount invested by shareholders.



Knowledge
| Description | Level |
| --- | --- |
| Acquire information on the principle of balance sheet | Level 4 |
Skills
| Description | Level |
| --- | --- |
| Understanding the principle of balance sheet | Level 5 |
Competences
| Description | Level |
| --- | --- |
| Comprehension of a balance sheet | Level 5 |