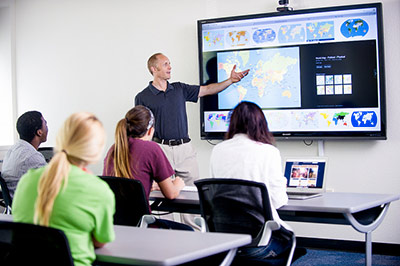 A collection of video-lessons with successful entrepreneurs ad companies' manager in the field of agribusiness. These videos will support VET students' motivation as they aim to underline the consistency between their educational pathway and the needs of the labour market.
Economical advantage of outsourcing in the area of logistic and distribution in start-up company in the context of business planning
Thematic area
Transportation and logistics
Name of the entrepreneur
Gabriel Oprendek
Name of the Company
Opre Ciders
Economical Sector
Agribusiness - drink producer
Country
Slovak Republic
Main Contents of the Video Lesson
Distribution of drinks in Slovakia and abroad. What is the most effective ways in home country and in foreign markets, Service of distribution companies, how to establish contact in european and other countries, how to transport products to target country.
Gabriel Oprendek a founder and co-owner of the Opre Ciders offers a basic introduction of the product and its competitive advantage that lies in its quality (using 100% apple juice instead of standard 25% juice). The marketing lies in being unique and demanded by both-customers and re-sellers. He emphasise the benefits of being self-sufficient in production such as making their own machines, which certainly saves money that can be invested elsewhere and also avoid debt. On the opposite, distribution and logistics is task for external specialised company, what is very effective way for transportation (but also promote) of the product to their clients. He further highlights the benefits of an export, which is highly profitable on the one hand, but logistically complicated on the other.
Knowledge
| Description | Level |
| --- | --- |
| Basic introduction to the product, setting up business with a limited budget, logistics of the sale, how to be different and thus interesting and benefits of the exports. | Level 5 |
Skills
| Description | Level |
| --- | --- |
| Decision in the area of working in own capacities vs. outsourcing, ability to assert the financial limitations, to subsequently find solutions and make the brand unique thus lucrative for customers. | Level 5 |
Competences
| Description | Level |
| --- | --- |
| Competence to find a low-cost solutions and more profitable opportunities such as outsocing in the field of logistics in home country and export. | Level 4 |