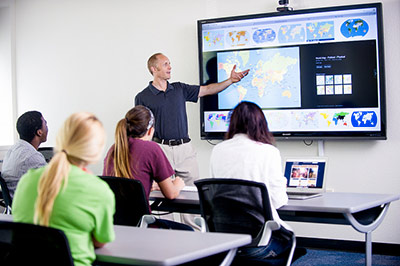 A collection of video-lessons with successful entrepreneurs ad companies' manager in the field of agribusiness. These videos will support VET students' motivation as they aim to underline the consistency between their educational pathway and the needs of the labour market.
Lesson on Agri-food products: terms and points of sale
Thematic area
Transportation and logistics
Name of the entrepreneur
Carlandrea Falcone
Name of the Company
Pescaradolc
Economical Sector
Sweets, candies
Country
Italy
Main Contents of the Video Lesson
The entrepreneur Carlandrea Falcone talks about the different distribution channels. He illustrates how his company try to penetrate these markets, like for example large-scale distribution and HoReCa (Hotel, Restaurants, Caffè). In facts, every channel offer different crypticity and, in this lesson, these aspects were discussed. There also introduced the criticality of exports. The main goal of this lesson to achieve some concepts related to different markets, their potential and characteristics and the generic knowledge of the differences points of sale (superstores, supermarkets, discounts, assisted detail sale).


Knowledge
| Description | Level |
| --- | --- |
| Knowledge of the differences among points of sale (superstores, supermarkets, discounts, assisted detail sale). | Level 4 |
Skills
| Description | Level |
| --- | --- |
| Acquisition the ability to analyze the potential characteristics of the markets. | Level 5 |
Competences
| Description | Level |
| --- | --- |
| Acquisition the tool to operate in differents market in agri-food field. | Level 5 |