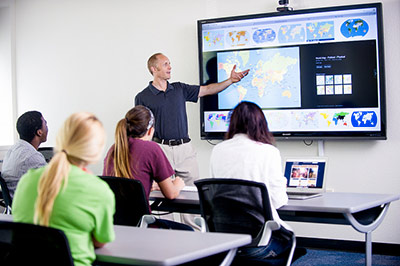 A collection of video-lessons with successful entrepreneurs ad companies' manager in the field of agribusiness. These videos will support VET students' motivation as they aim to underline the consistency between their educational pathway and the needs of the labour market.
Lesson on Agri-food companies balance sheet
Thematic area
Management of Agribusiness companies
Name of the entrepreneur
Giovanni Di Giosia
Name of the Company
Ali D'Oro
Economical Sector
Ice cream cones
Country
Italy
Main Contents of the Video Lesson
This lesson is focus on company's financial aspects related to the managerial accounting. The entrepreneur Giovanni Di Giosia illustrates how these tools can be a guide for an entrepreneur. Classify the costs according to different parameters is a fundamental aspect for the proper management of an enterprise. The lesson will introduce managerial accounting functions for company decision and to support a process of development. The main goal is to give preliminary information to interpret the business systems models and information flows.
Knowledge
| Description | Level |
| --- | --- |
| Acquisition of knowledge to learn how to draft a business plan, a tool to be used to properly develop project ideas, to define investment and funding sources. | Level 4 |
Skills
| Description | Level |
| --- | --- |
| Acquisition the ability to assess the profitability of the entrepreneur's choices, provide a guide able to control the evolution of the project. | Level 6 |
Competences
| Description | Level |
| --- | --- |
| Acquisition the tools suitable for comparing the company's expertise with market opportunities. | Level 5 |