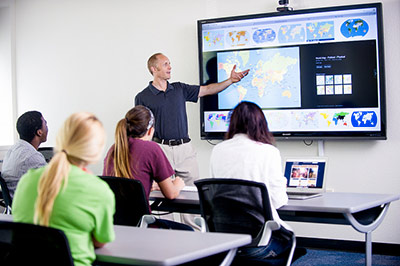 A collection of video-lessons with successful entrepreneurs ad companies' manager in the field of agribusiness. These videos will support VET students' motivation as they aim to underline the consistency between their educational pathway and the needs of the labour market.
Develop of management process
Thematic area
Entrepreneurship
Name of the entrepreneur
Jaroslav Macik
Name of the Company
Tokaj Macik Winery
Economical Sector
Wine production
Country
Slovak Republic
Main Contents of the Video Lesson
Lesson is aimed mainly on products life cycle and partly to strategic approach to the development of the company. Product life cycle is documented mainly by necessity to invent new products, which was in the market introduction stage few years ago. Many of them (Mono collection, Tokaj beer) are now in growth stage and they helps to whole company to reach new markets and to expand the production. That is good basis for plans for buying of new wineyards and for plans, how to expand production of wine during next years.
This video offers an insight into strategic and operative planning in Tokaj Macik Winery. Main mission of the company is the wine production. It is important to offer different types of wines. Mr. Macik particularly emphasises the innovation, which can have many forms. Notably, the innovation of product (as start of new product life cycle) such as an "everyday" reductive wine, new design of bottles, beer Tokaj IPA… It is really important to watch the trends both at home and abroad, which helps the expansion of the company. Furthermore, the innovation does not only concern the product but also services and facilities they offer. It is important for life cycle, and the future of the whole company. For example, the agro-tourism is becoming increasingly popular so the development of housing facilities or tours helps to further expand the business.
Knowledge
| Description | Level |
| --- | --- |
| Basic knowledge of the product life cycle, different types of products and offer, the production process, the innovation and an extension of business to an agro-tourism to accelerate company strategic development. | Level 5 |
Skills
| Description | Level |
| --- | --- |
| Ability to critically introduce and adapt new trends and innovations for company and product life cycle. | Level 5 |
Competences
| Description | Level |
| --- | --- |
| Capacity to think independently about an improvement of the business and search for new opportunities in order to make the company more profitable (even expansion to other related sectors). | Level 4 |