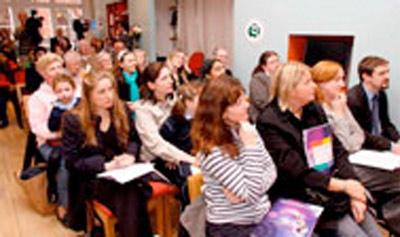 This section is meant to facilitate the sharing of information among partners as far as the dissemination events carried out are concerned.
A description of the event, the number of people participating and the evaluation of the event are available for each dissemination event.
Partners' Institution
Latvia University of Agriculture
Name of the person involved in the event
Daina Grasmane
Date of the event
19 Sep 2018
Type of Dissemination event
Transnational Meetings

Description of Dissemination Event
Daina Grasmane presented the project IOs to 3 students and Assoc. Professor Donald Sturge of the University of Tokushima who had come to LLU (Latvia) for exchanging international experience with a focus on vocational studies and international projects.
Target group
Students,
Number of people reached by event
4
Held in
Jelgava Latvia (LV)
Outcomes, Results and Evaluation
Interest in the IWBLabs project intellectual outputs was created.
Files
1 - dissemination_files_204_68.jpg (
Download
)