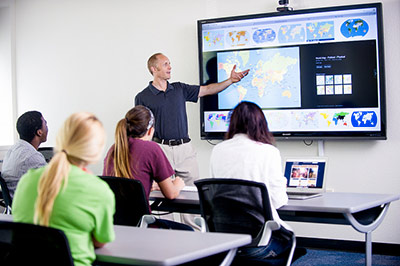 A collection of video-lessons with successful entrepreneurs ad companies' manager in the field of agribusiness. These videos will support VET students' motivation as they aim to underline the consistency between their educational pathway and the needs of the labour market.
Organization for a complex logistic close to Christmas
Thematic area
Transportation and logistics
Name of the entrepreneur
José Antonio Ros
Name of the Company
Grupo El Portal
Economical Sector
Logistic
Country
Spain
Main Contents of the Video Lesson
José Antonio Ros explains the complexity of distribution for a business which depends on the season. El Portal sends Christmas packs, and they they need management during the whole year because of creation of catalogues, distribution, commercialization... altough the heaviest work is during Christmas, specially the date closer to the hollidays. Then, they realise how important is having provisions of everything and can finish stockage of products of all of them, too.

They send more than 20.000 sales unit and all them are delivered in 20 days or a little bit more; moreover, the package is not always the same, but it change depending on the client who could the a particular, an small business or a big company; all of them with different products that change with the trend.

Furtunately, they have the experience of more than 47 years, so they are the best to explain a whole logistic product in a medium company.

Knowledge
| Description | Level |
| --- | --- |
| Organization of products during the year for selling on Christmas | Level 7 |
Skills
| Description | Level |
| --- | --- |
| development of organization process | Level 6 |
| Distribution and logistinc | Level 5 |
Competences
| Description | Level |
| --- | --- |
| Paying attention to their own store for a good maintenance of their products | Level 6 |
| Keep a look on their clients preferences | Level 5 |
| Distribution of their Christmas lots | Level 6 |