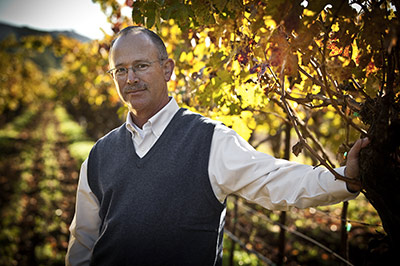 A collection of interviews with successful entrepreneurs ad companies' manager in the field of agribusiness. These videos will support VET students' motivation as they aim to underline the consistency between their educational pathway and the needs of the labour market.
Wine Cooperative in Abruzzo
Name of the company manager
Giuseppe Colantonio
Name of the Company
Citra
Economic Sector
Wine sector
Country
Italy
Main Contents of the Interview
Citra Vini, founded in 1973, is the reference point of a geographical area where viticulture is a common practice. Citra gathers nine winegrowers associations of proven experience, which are all located in a territory with extraordinary potentials, the historic cradle of Montepulciano d'Abruzzo and Trebbiano d'Abruzzo. Chieti is, as a matter of fact, the second Italian province and surely the first in the Abruzzi region for the harvesting of grapes. Since its foundation, Citra's mission has been represented by the gathering of the most important grape varieties within the province of Chieti, whose wine production is selected, controlled and appraised in order to enhance it in terms of quality.